We're Your Local Residential Roofing Specialists!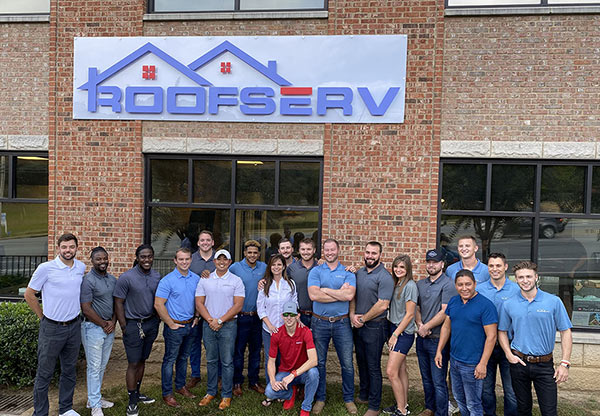 Roofserv is a veteran-owned, faith-based residential roofing company serving the entire metro Atlanta area. We are a full-service home roofing company with many 5-star Google reviews as well as Master Elite® certification from GAF. We continue to strive for excellence every day by employing only highly skilled roofers who are committed to delivering high-quality workmanship on every job we complete.
Veteran-owned local roofing company
A faith-based company
Team of 25+ highly skilled employees
High-quality installations with extended warranties
FREE roof inspections & on-site estimates
Our Commitment to Our Customers
BUILDING TRUST
Our idea for solving a common residential roofing problem was simple: to help people find a roofing contractor they can trust. The question every person should ask when selecting a contractor for their property is "Can I trust you?" After all, it is your property and you deserve the best. To that end, we are dedicated to building genuine trust with our customers. It's a cornerstone of our company.
HIGH STANDARDS
Here at Roofserv, we pride ourselves on three major principles: serve the customer, never compromise quality and exceed expectations. These might not be words you associate with your typical contractor, however, at Roofserv, we strive to change that. We instill these principles in our employees to make sure each of them is held to the same standards.
PROFESSIONAL EXPERIENCE
After being in the construction industry for 10+ years, we've seen it all. From plumbers to electricians, drywall to landscapers, we always came across the same issues: reliability and integrity. At Roofserv, we are your neighbors, here to be your local residential roofing contractor with professional experience and genuine integrity you can rely on.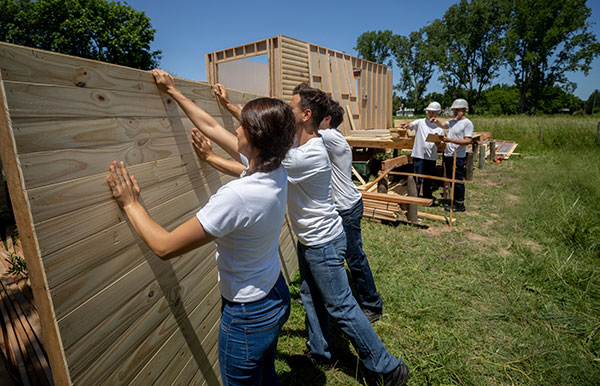 Community Involvement
Roofserv is proud to be a faith-based company. We partner with Home Repairs Ministries (HRM). With HRM, we collaborate each month for volunteer job(s), usually providing roofing services to low-income families, disabled people, the elderly and single mothers.
Roofserv is now a part of the Georgia Roofing Contractors Association (GARCA). GARCA is a non-profit trade organization representing the entire roofing supply chain, i.e. contractors, suppliers and materials, equipment and service providers. It is dedicated to raising roofing standards in Georgia through self-education, networking and voluntary self-regulation.
Schedule a Free Roof Inspection & Estimate Today!
Roofserv would love the opportunity to become your trusted residential roofing contractor. If you're a homeowner in the metro Atlanta area, contact us to schedule your FREE inspection today! Call (404) 805-8536 or fill out the form and we'll get back to you in one business day or sooner.